Bus 38 History
...The line since it's creation... and, generally, Parisian buses since their creation ;-)
---
---
...World war II, mid 20th century...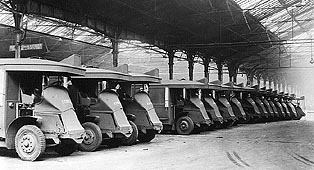 After the start of World war II, the transportation system of surface was much troubled with the requisitions of buses and drivers. On August 23rd 1939, is notified to the STCRP the requisition of 18 companies and 1450 vehicles, 4500 men, 110 officers.
On June 12th, 1940, the ennemy approaching Paris, all the buses were requisitionned by the army and the transportation service in the city had to stop.
During the occupation, it came necessary to set back some of the transportation system, and little by little, some buses were back on duty in Paris and it's suburbs, in limited number, and most of them equipped for replacement fuel: alcohol and overall gas or "gazogène".
At the Liberation of Paris, surface system of transportation was totally disorganized after the five years of german occupation. On the 3500 buses in duty in 1938, only 1150 vehicles remained, and not even 500 in state to ride.
Progressively, a huge and systematical research in France and all Europe allowed to put the hand back on some of our buses (over 1200 were found back until the end of 1948!), and the public transportation in Paris started again.
On January 9th, 1947, a law project is planning the creation of a state-owned company (Régie). The law of March 21st, 1948 creates the "Office National des Transports Parisiens" (ORTP) and the "Régie Autonome des Transports Parisiens" (RATP, actual name of the bus company).
From 1945 to 1948, the principal effort from the bus system was to put back and fix the old material having survived to the war. But this old material, build from 1930 to 1937, didn't fit anymore with the needs of transportation in 1948.
Le parc s'accroît régulièrement. Il passe de 2014 voitures au 1er janvier 1949 à 2377 au 1er janvier 1952.
| | |
| --- | --- |
| TN4 HP of line 38, Place d'Alésia (July 1953) | TN4 H, avenue du Général Leclerc (1956) |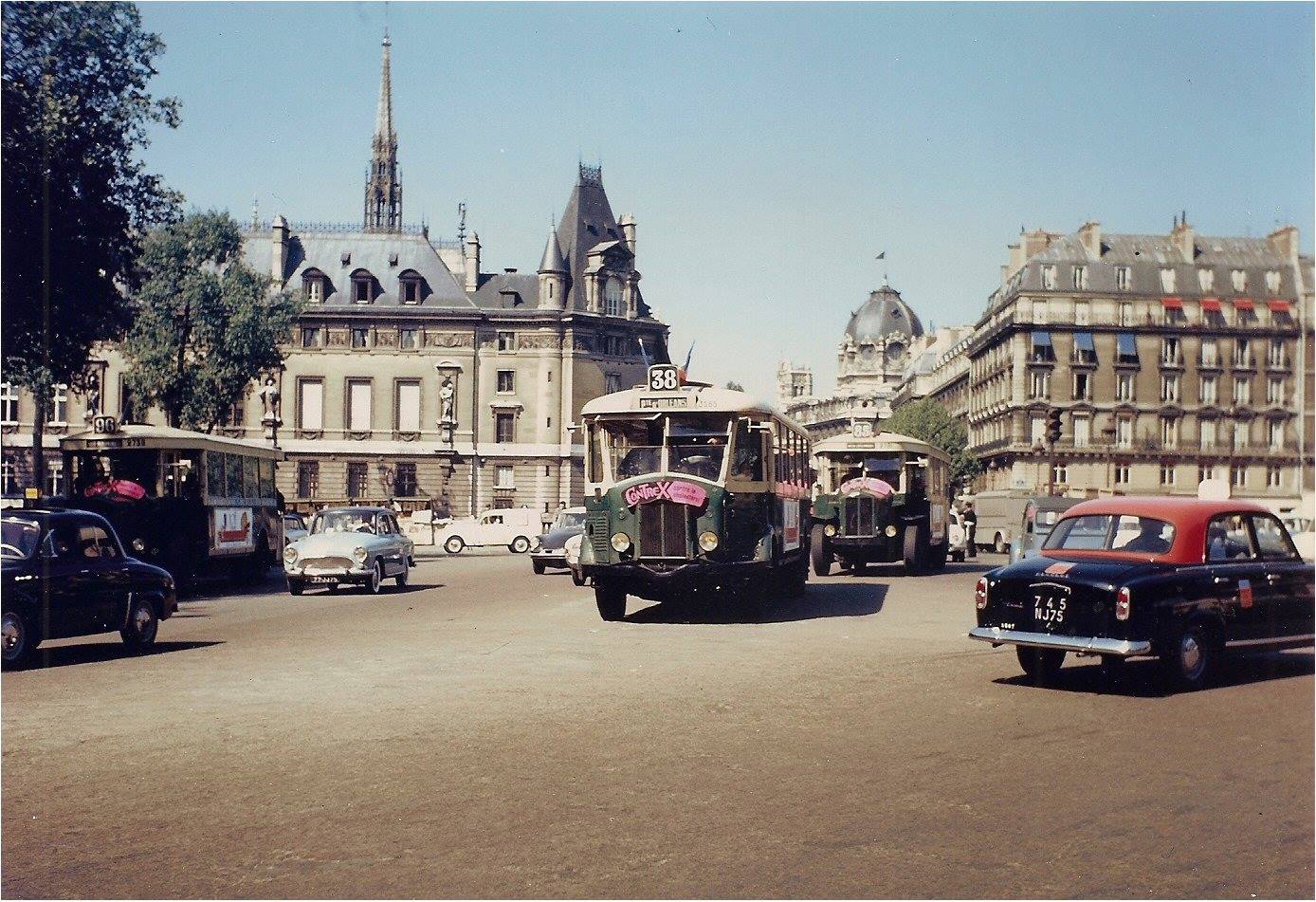 TN4 H of line 38, Place Saint Michel (around 1963)

After several bus trials (TN4 H, TN4 F, OP52, Chausson "APVU", TN6...) in 1963, the bus company will be focused on a new type of bus called "Standard" (see next page). It's construction would be followed for years.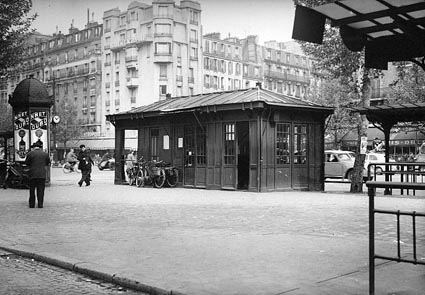 wooden build bus stop, boulevard Jourdan (1957)
In 1967, decision was taken to end the work method of two agents by bus. The drivers (called "machinistes" as driving a "machine") would also have the function of "receveur" (receiver, the second person who controls and sells the tickets and welcomes the passengers at rear of the bus like on picture below...) and, since June 1st, 1974, only one agent is in duty for each bus. The actual bus driver are still called "Machinistes-receveurs".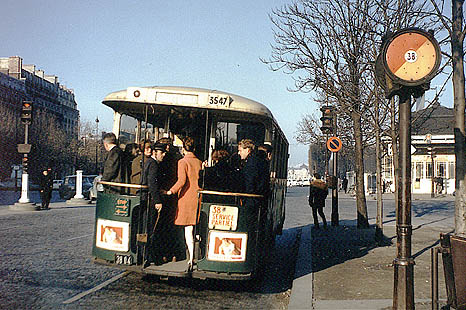 One of the last buses with "receveur"...
38 "partial" at stop "Port Royal" (1966)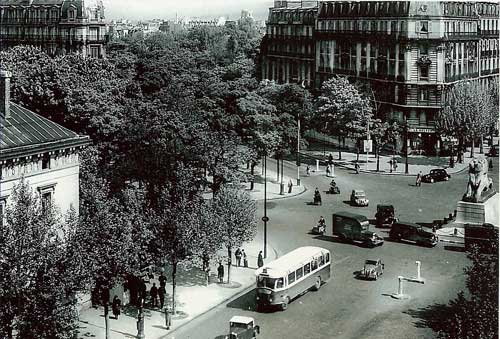 Place Denfert Rochereau (1950)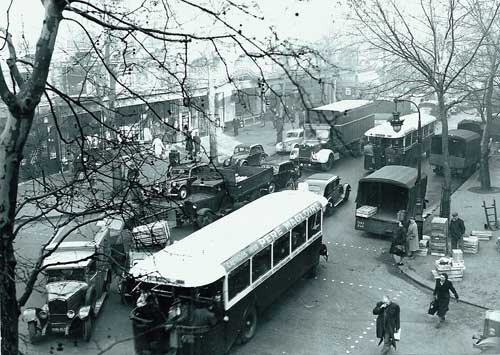 Boulevard Sébastopol (1950)
Some images found on this page...