The News


NEW BUSES
New models of buses will progressively be set on line 38. These are hybrid system, working especially with electricity...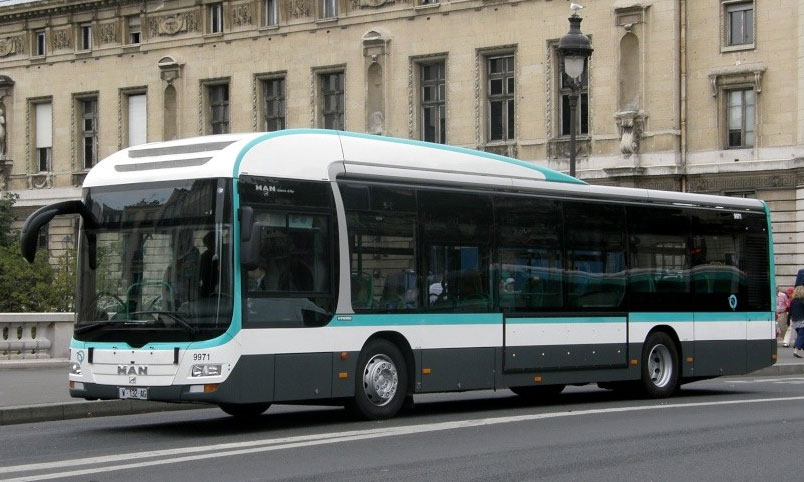 DEATH OF A COLLEAGUE IN PARIS ATTACKS
It is with a deep sadness that we received the news of the death of our colleague Emmanuel Bonnet, bus instructor.
Our colleague was at the concert friday night and was shot in the Bataclan. His family, wife and two children are supported by the company's psychological services.

ATTACKS IN PARIS - NOV 13, 2015
All the staff of Bus 38 is deeply sad thinking of all the people who lost their lives or lives of their relatives on this bloody Friday... The bus service will continue to serve the parisians and tourists. Fear shall not pass and never will...

NEW UNIFORM
New uniforms to wear for the bus 38's drivers by 2016! ...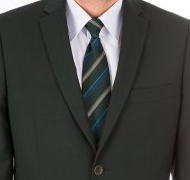 Melodic bus
The percussions you hear on this tune are ONLY made with recorded sounds of bus 38! The sax is performed by a bus 38's driver too ;-)

Long time website !
This website have been online for 17 years and 3 months !!! We were very happy to be the FIRST parisian drivers on line in December 2000!... Thank you everyone for all your support throughout the years!!

Guestbook
Visit our guestbook, and post a message for us, click here! Last post:
Lydia

bonsoir, j'etais dans le 38 direction porte d'orleans aujourd'hui vers 13h30 vers l'arret Auguste Comte et je voudrais transmettre toutes mes bonnes pensées au chauffeur du bus qui a eu cet accident. J'espere que la passante va se porter bien tres vite et je pense beaucoup à ce chauffeur. J'espere que si vous passez par là machinistes de la ligne 38 vous pourrez lui transmettre mes amitiés. Cordialement. Lydia!

( 13 / 12 / 2012 )

Snow in Paris
See some pictures of the snow some time ago.. All the buses from line 38 had to go back to the depot as driving was becoming very dangerous on snow and ice... 23 years Paris didn't have so much snow falling!... Click here to see the images...


Buy a T-shirt of Bus 38
If you want to promote our website, you can now buy T-shirts on the RedBubble page! (Click on the image...)


Bus 38 on Iphone
Also a beta version of the website for the I-phone is on line!! Still very basic now, more features will be added soon... Click (from your phone's browser) on the image here, and "add to homescreen"... !! It's done! Enjoy.. ;-)

Our Facebook

Tv report
TV documentary filmed by Catherine Rosseuw and Mehdi Allaoui... Vidéo here...

Tickets aboard cost !
Tickets sold aboard are , and do not allow connection with other buses, as contrary to the "tickets +", bought in packs of 10 in subway stations.



The "bus attitude" consists of a fair behavior when you board a bus: Saying "hello" to the driver and show your pass or valid your ticket. The first point is not obliged (though it is well appreciated from drivers ;-) but the second (pay your fare) is.

If you do not valid your ticket or show your pass, driver may stop his bus and call staff.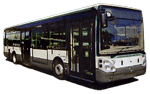 Bus images
Find many images of the bus line 38 (and many other parisian lines), within the excellent website from Médiathèque Fleurus!...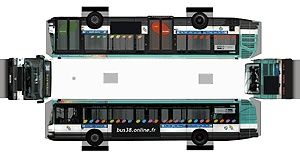 Toy 38... Fun !!
The first bus ready to cut!! Download the image, print it on thick paper and get your scissors ready to create a toy of a genuine reproduction of a bus 38 riding the streets of Paris at the moment ;-)


Drivers'swebsites updated
Laurent put some new pictures on his website about Photography... click here to see them.


Ivan created his blog... click here to read... (in French ;-)

The route
Discover the line among it's bus stops...


Separated bus lanes
New bus lanes are now settled on our route 38. This really is bringing a 'plus' for our driving despite the traffic all around!...