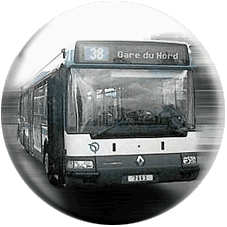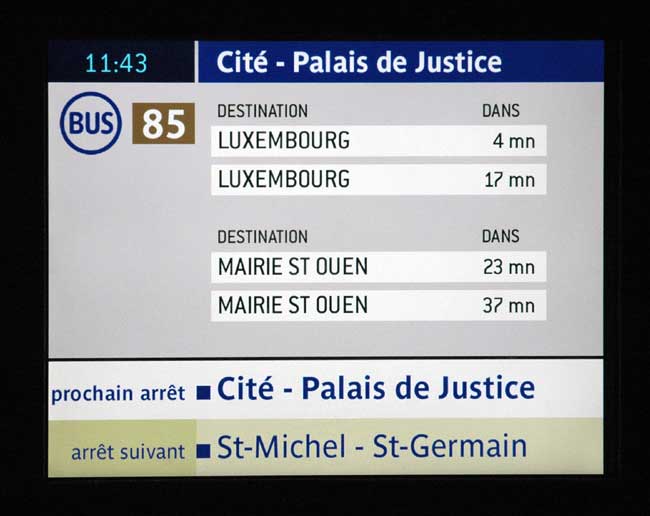 Information screen "Dilidam"
Trademark :
Type :
Dimensions :
Weight :
Speed :
Capacity :
Fuel :
Engine :
Cubic cap. :
Power :
Systems :
RENAULT
Agora V2
2,50m width and 12m long
19 tons
70 km/h (45 mph)
95pers. (29sit. + 66stand.)
Tank 240 liters
6 cylinders
9839 cm3
206 Hp. (2100 rpm)
Radiotelephone,
Passengers counter,
Driver Interface System (I.C.S) with satellite position, Repair Help System (also Aigle, Altaïr systems)
Anti-agression cabin with securit window, i
Internal video control with 5 cameras aboard and 30mn non-stop loop recording on hard disk
2 digital cameras for outside of the bus (front and back)
2 video screens with real time informations
sound system and visual screen for stops announcements.